Last Saturday I bought a bike from Craigslist. Because it's almost winter, so that makes total sense. Today was the first time I got to ride it, and while I peddled, I Haikued.
You're welcome.
I wrote 4 Haikus
Because I was in the mood
The count is now 5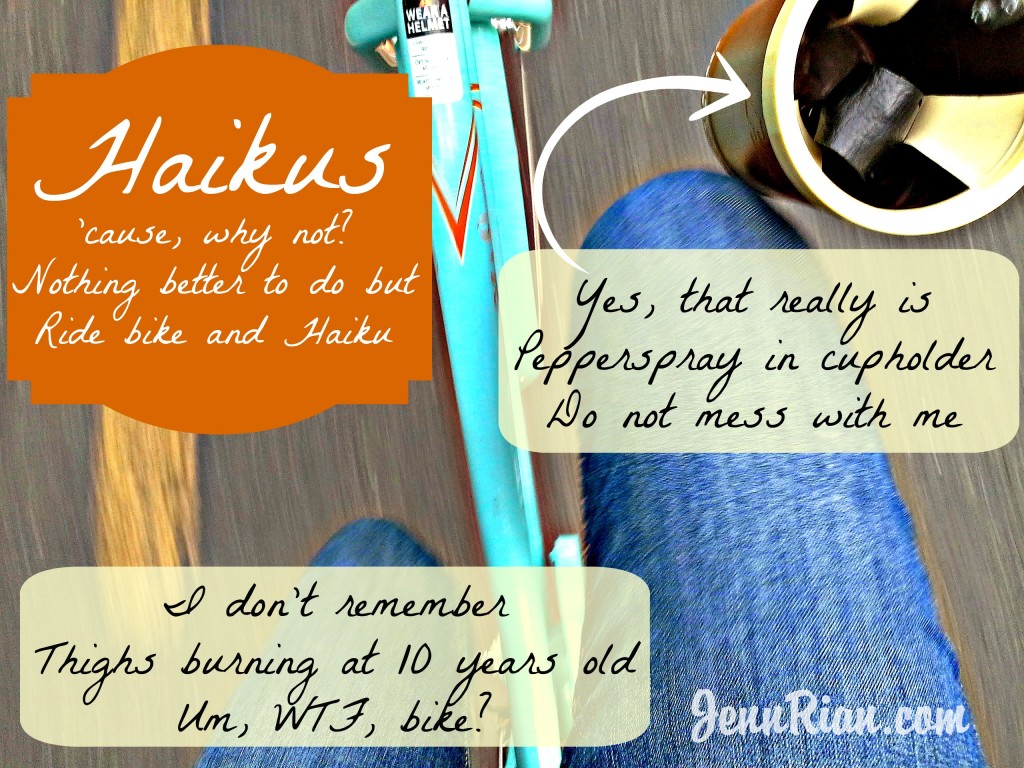 Haikus. 'Cause, why not?
Nothing better to do but
Ride bike and Haiku
I don't remember
Thighs burning at 10 years old
Um, WTF, bike?
Yes, that really is
Pepperspray in cupholder
Do not mess with me
My work here is done.
'Cause this counts as a blog post.
Shut up, it does so.


Read my family blog coolestfamilyontheblock.com where I pretend to be a good mom.