I overheard my 5 year old discussing Skittles the other day…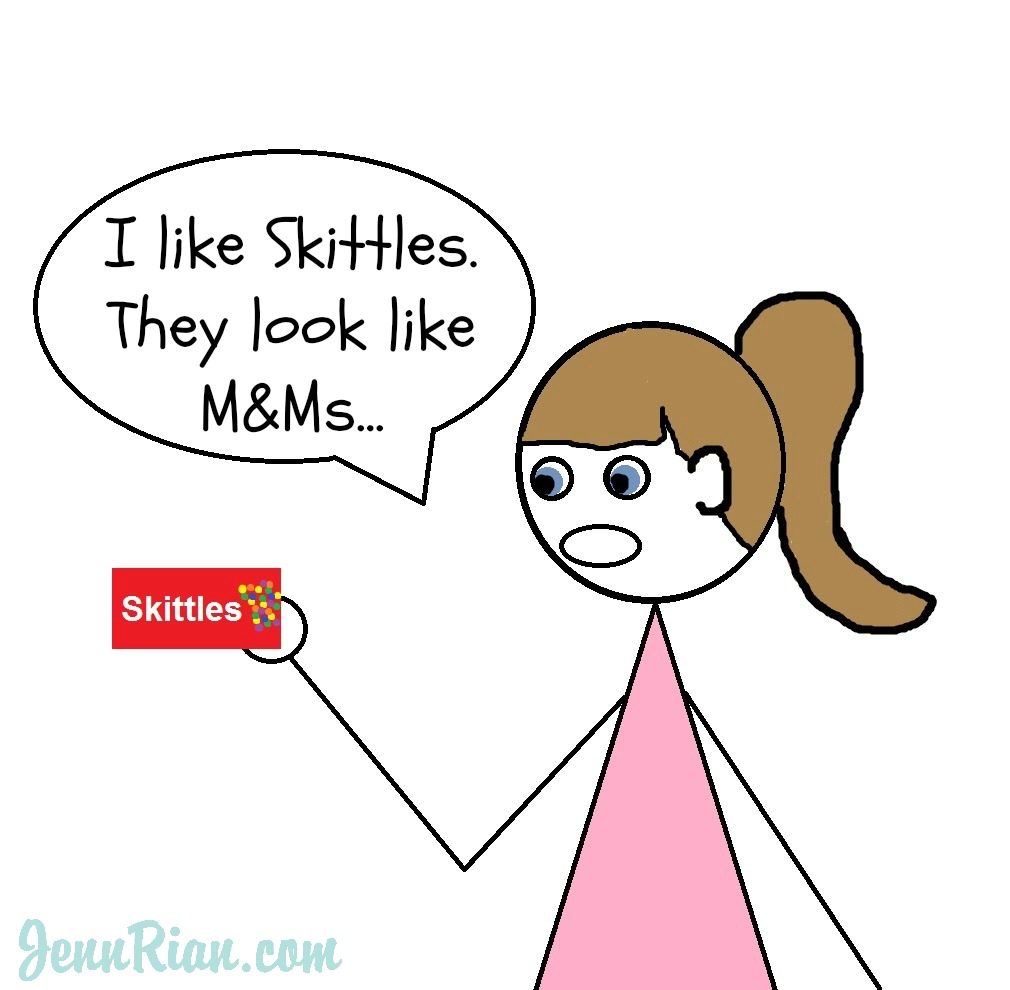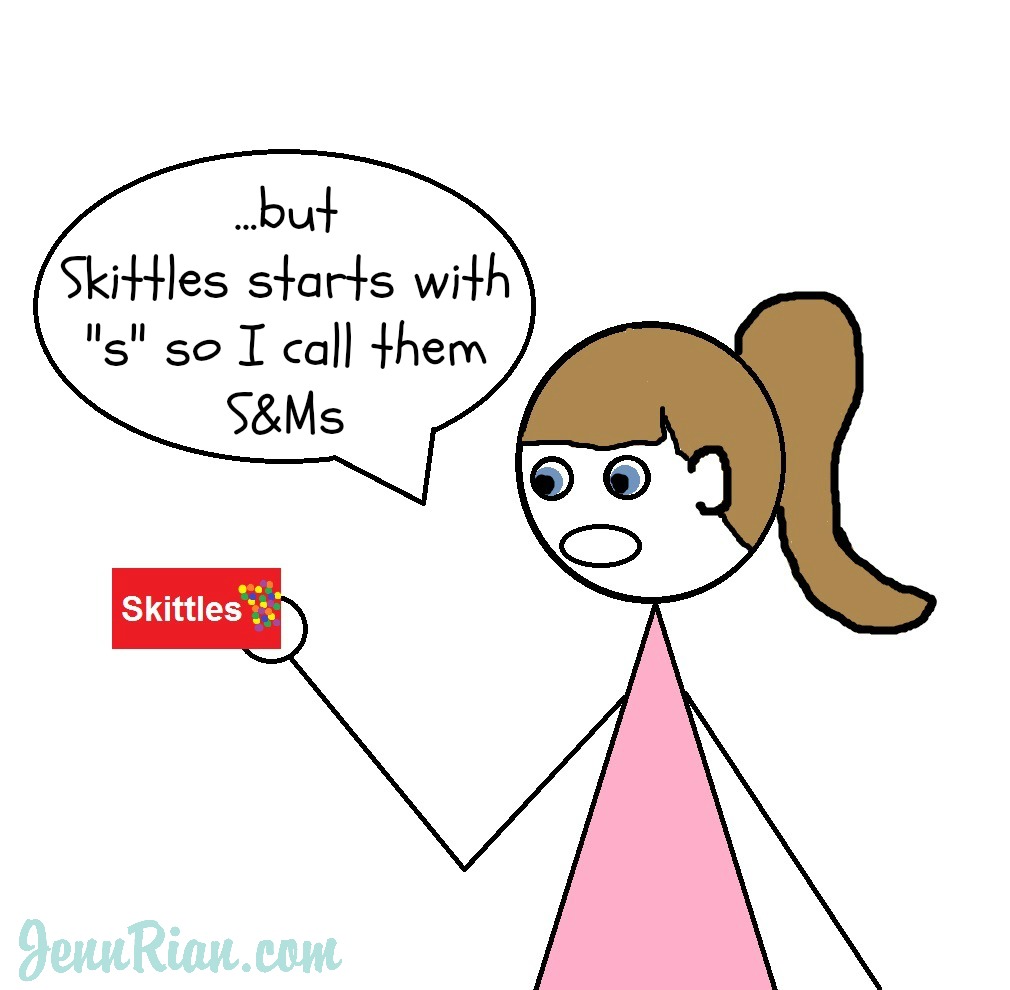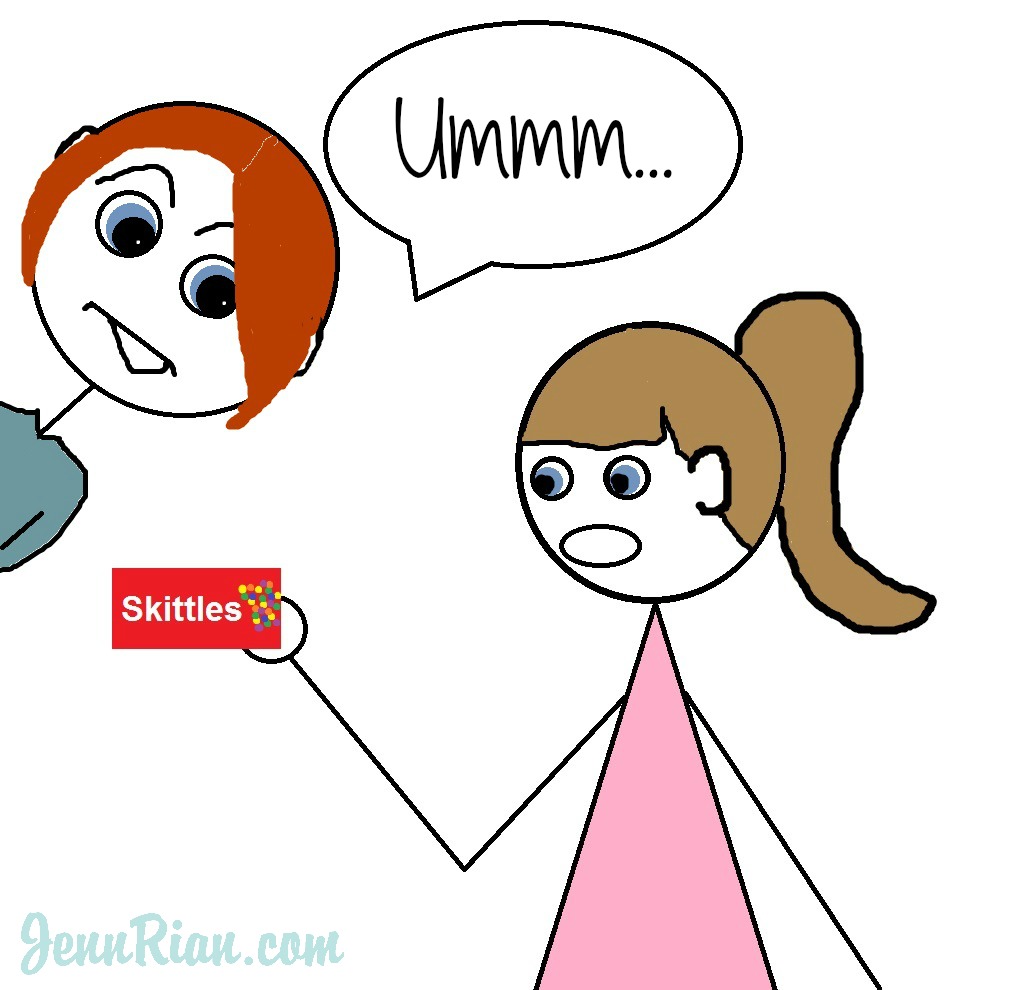 I really have no idea what's appropriate anymore…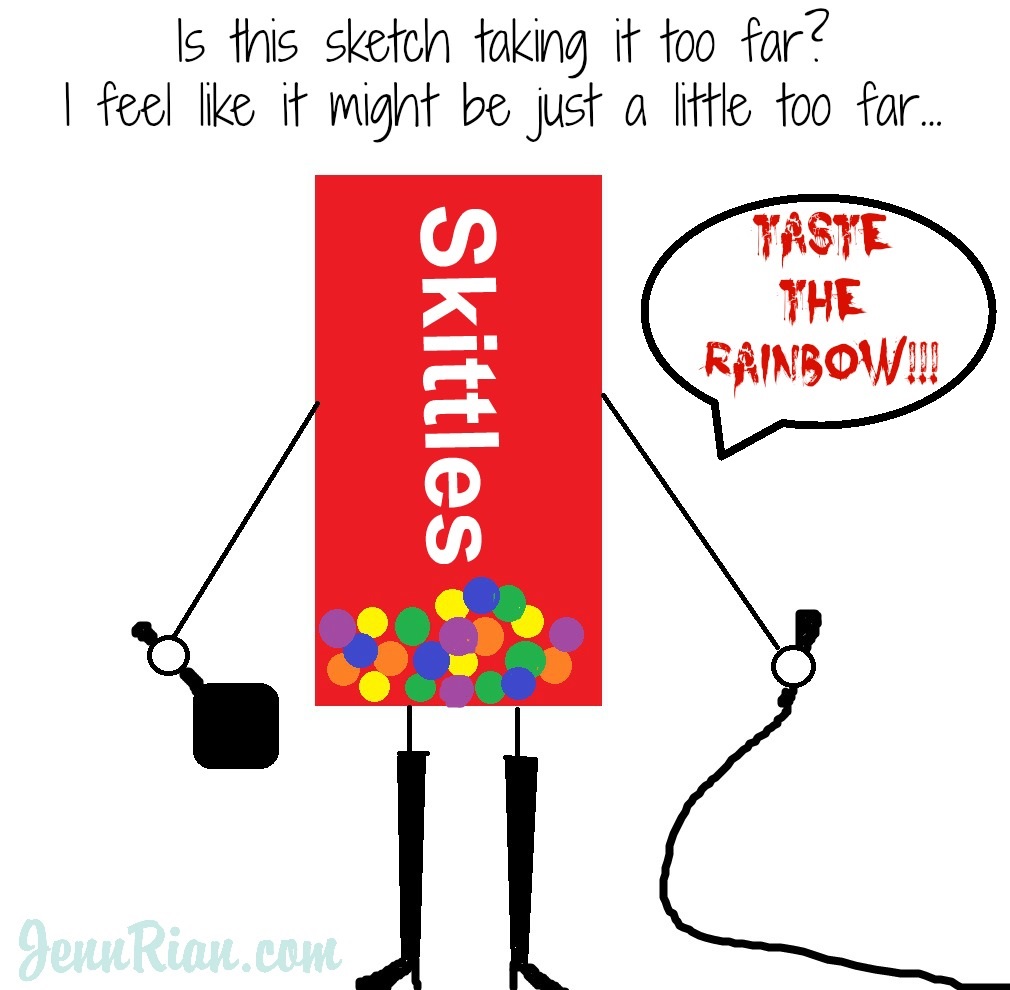 I feel like there is a lot of potential for Candy Crush related puns here, but I've never played, so imma let that illustration (that I already regret making) do all of the work.
What "adult" phrases have your kids used innocently?
Let me know in the comments!


Read my family blog coolestfamilyontheblock.com where I pretend to be a good mom.